Back To Our Services
There is a gate service in the great city of San Diego, which is everyone's favorite company and that is our Automatic Gate Repair San Diego. We are the best because we take care of our customers and we do the best work possible for them. We provide a wide range of services that all have to do with gates in some way. These are services like repairs and installations of gates, and we provide these services for commercial and residential properties. Our customers tell us that they love our 24/7 emergency gate service, as they love knowing we will answer the phone any time they call. Give us a call and we will be there for you also.
San Diego Automatic Gate Repair is a gate service that has an extensive list of services that we offer.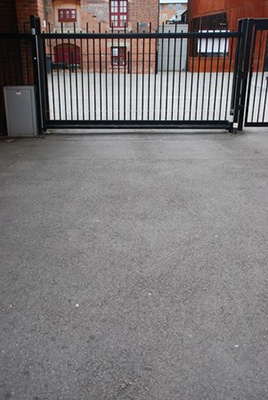 We make sure that all of our gate contractors are well trained in all areas of gate installation and repairs. They know all the various gate components, and everything there is to know about installations and repairs. As we said above, we do commercial gates and residential gates; therefore, if you need it and it has to do with gates, then we have you covered.
Gate maintenance service is another one of the top gate services that we offer our valued customers. Good maintenance can prevent you from having to do major repairs. We can come out every once in a while and look at all the gate component, and make sure that there are no potential problems. This way, we can take care of small issues before they become major issues. Call our Gate Service San Diego today.
As we also said above we have a 24/7 emergency service. This is good for all of our customers. This service means that no matter what time or day you call us, we will be there to take your call. Not only will we take your call, we will also make every effort to come to your aid as soon as possible. We are dependable, and will be here for you! Call our Automatic Gate Repair San Diego!
Repairs are a big part of our gate service, and we conduct repairs on all gate components. Here are some of the repairs that we will be able to do for you: install and repair every kind of gate devices and openers, spring replacements, existing gate motor installation, gate wheels repairs, exit loop installation, track repair, hinges welding, safety sensor repair, and post repairs, just to name a few. Our Gate Service San Diego is the company that does it all.
Back To Our Services