Back To Our Services
If you want to have peace of mind, trust all services provided by "Gate Repair San Diego". We are exceptional contractors for gate repairs but also for garage door services and guarantee high quality work. We offer a wide range of repair services for both systems and can perfectly install new gates and garage doors of all brands as well. Our technicians specialize in opener systems for both mechanisms and can program a multicode remote as well as provide repair and maintenance services. It's our pride to say that our emergency teams are really fast and come 24/7 to solve your problems. Thanks to our good infrastructure, all services are performed with responsibility and accuracy.
The garage door services we offer at a glance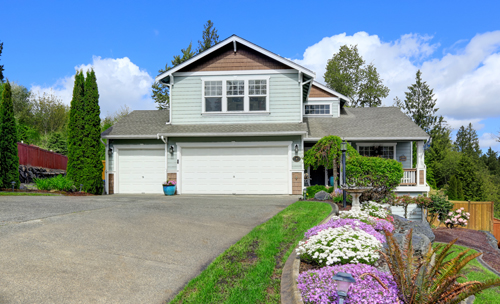 We can keep you satisfied because we can fix any problem with garage doors of all brands, sizes and types. Our services will extend as far as your needs go, and here you can have a first glance of what we offer.
Garage door rollers repair
Customers can count on our services when the wheels pop off the garage door tracks or need replacement. When we replace them, we also check and potentially change the hinges if they are in bad shape as well. We make sure rollers are lubricated and their brackets are tightened.
Garage door opener services
We specialize in garage door opener maintenance and every service related to electric operators. You can depend on our expert teams every time you need troubleshooting or you want sensors adjustment. We make sure the opener works safely and we deal with motor issues at once. We offer emergency 24 hour repairs and are excellent in all opener services.
Garage door adjustment
We make sure the overhead door is well adjusted by adjusting the springs. We also check the force of the door and make the right adjustments from the opener unit. Our technicians make sure the door moves evenly, at the proper speed, and close as well as open all the way.
Safety cable installation
We are available for extension spring safety cable installation and, in fact, we suggest it to our customers for their own protection. We have experience with safety cables and make sure they are connected and properly laced through the springs on both sides of the door.
Garage door springs services
We are specialists in all spring systems and have the expert skills to adjust, replace and install torsion and extension garage door springs. Since springs are really important for the movement of the door and your safety is subject to their good condition, we offer 24 hour emergency spring repair services. We are masters in their replacement and can help you measure them.
We excel in all services due to our excellent training and conscientiousness to do everything right. Our technicians are available for all your needs and since speed plays a great role in our business, we have all vans perfectly equipped in order to be close to you as soon as possible. We have the experience to find smart solutions and solve all issues with efficiency and attention. You can trust every service our company offers and depend on us for every need. Email us if you have questions or need services.
Back To Our Services