Back To Our Services
Take full advantage of our comprehensive range of gate repair services to receive effective, dependable and speedy solution to any problem. From fixing tracks and wheels to repairing the most advanced openers and intercoms, we do every job with precision and dexterity. We are experts in restoring the condition of rotten wood panels and iron and steel structures affected by rust. For urgent troubleshooting, our emergency service is at hand. The execution of gate installation projects is also among our main specialties. Through impeccable organization and meticulous work, we ensure perfect functionality and safety. All components from the electric operator to the metal hinges are kept in top condition at all times when we provide professional maintenance on a scheduled basis.
Our Driveway Gate Company in San Diego provides many valuable services to our clients.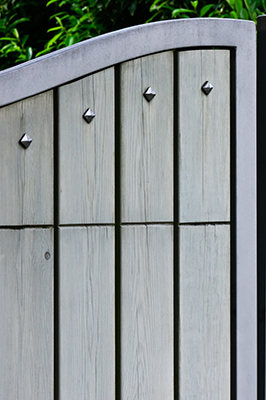 Amongst these repair services are: walk-throws gates, and driveway and pedestrian gates, and not to mention great welding services. Our contractors are also able to install and repair various types of gate motors and openers, with replacement and removal options readily available. Call us if you are ever in need of repair services for damaged gates, or broken posts and hinges. Our driveway gate company is here for you twenty-four hours per day, seven days per week; therefore, we will always be available to take your emergency calls. Give us a call today, as our staff is waiting by to help you.
One of our many great services that stand out for some customers is that of our custom made gates, as this allows them to have a say as to how their gates will look. Included in the styles that we carry are: barrier arm, automatic driveway, electric, parking garage, walk-throws, pedestrian (custom-made), iron, wrought iron, sliding, swing, and overhead gates. Call our custom made gate company in San Diego today, to see what we can do for you.
We manufacture custom made gates for various types of clients including: residential properties like gated communities, and commercial properties like gated hotels. Once you order a customized gate from us, you can guarantee that it is going to be exactly what you envisioned it to be. There is a wide variety of colors and styles to choose from, and you will also be able to decide whether you want a swinging or sliding gate. You will also have the option of choosing the style swinging gate you want, such as: scalloped top single swing, ached top single swing, or a flat top single swing.
When designing a custom made gate, there are several factors that you will need to take into consideration. For example, the width and length of the gate or fence, styling elements, plates and handles, in addition to the distance or space between the pickets. Do not be overwhelmed by all these options available to you, as we always have a qualified staff member ready and willing to assist you. Just give us a call at our driveway gate company in San Diego, or just pay us a visit.
In addition to manufacturing great high quality custom made gates, our company offers installation and repair services for these gates as well. We can install extras on your gate like driveway gate openers, which can make life much easier for you. We also sell and install phone entry systems. These will make any guest have to stop at your gate and wait, until permission has been granted for them to enter the premises.
Call our San Diego custom made gates company and talk to a staff member, and he or she will be able to answer any questions you may have concerning custom made fences, or any of our other services.
Back To Our Services